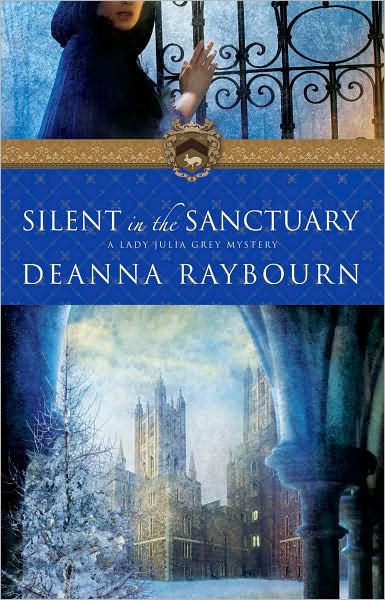 This is an odd little book.  Why is it odd you may be asking.  Well it just doesn't fit neatly into any one category.  At B&N it can be found in general fiction.  The back cover says historical thriller.  She won a RITA this year for the fist novel in the series 'Silent in the Grave' for Best Novel with Strong Romantic Elements.  It is historical...there is a romantic element - unrequited...and I wouldn't so much as call it a thriller as a mystery. 
The jury is still out for me on the main character Julia (she is just not that interesting to me).  Brisbane I love.  The secondary main characters that are
reoccurring
are great.  I don't know...it's just....I like it.  I loved the first.  And I'm going to read the third, just because I have to know if Julia grows as a character and find out what Brisbane is getting up to.  This gets 3 stars.
And it can be yours.  All you need to do is leave a comment.  And tell me who your favorite hero in a novel is of all time.  On Monday I'll make a random pick.  And if you win you can read it and judge for yourself!  Cheers!
P.S. if you want to know a bit more about
Deanna Raybourn
you can click on her name and it will take you to her blog.  She is interesting.